NYC & Bronx SEO & Reputation Management
Our NYC SEO services cater to all local businesses and individuals including All of Manhattan and The Bronx. SEO Image will get your NYC business amazing Local SEO results that drive traffic that converts!
No other Bronx SEO company has received the brand recognition and extensive list of awards and requested webinars for the BBB and Law.com. That's why our clients stay with us for years. Clients that stick out the first 6 months to 1 year, rarely stay for less than 5 years. Our average client stays for years not months!
We cater to the Bronx and NYC metro areas and we are headquartered in Midtown, Manhattan. Our SEO Agency has worked on projects for industry leaders including Canon, Sotheby's, Law.com, Fig & Olive, and GlobalSign (type in "SSL Certificates" and see our work!).
Looking for reputation management services? We promote the positive about your brand or name and then we use our comprehensive strategies to make sure the world knows of all your positive accomplishments. We will make your brand shine!
SEO Image produces rankings for the most competitive keywords, long-tail keywords, and local SEO keywords. We are a leading SEO Agency and we specialize in high-end SEO services that keep our clients with us Year after Year.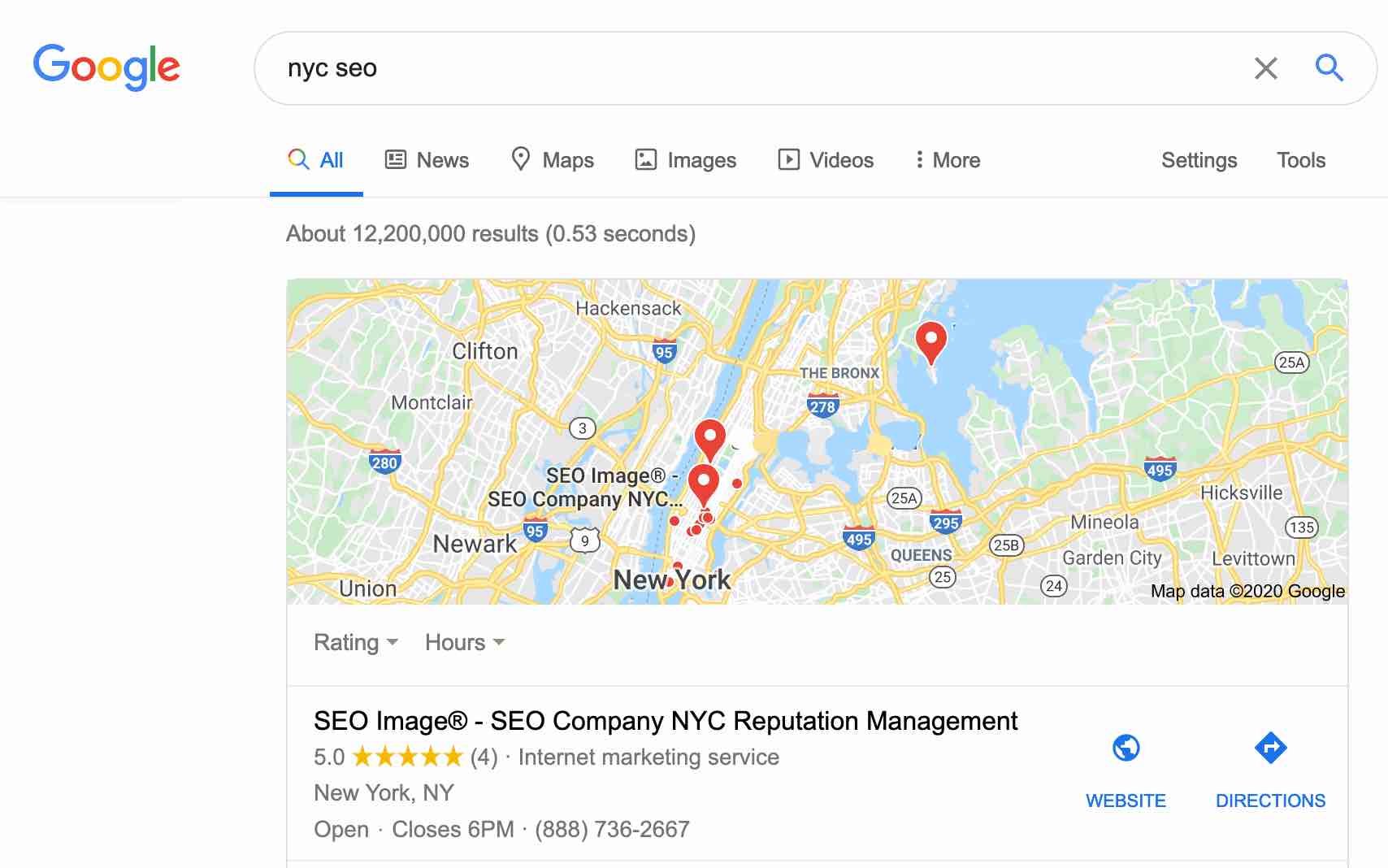 Get the Best Bronx NYC SEO Company working to get your business success! Contact Us Today: 888-736-2667
We offer Worldwide and Nationwide SEO and service all The NYC Metro areas.
Manhattan SEO | Brooklyn SEO | Queens SEO | Bronx SEO | Long Island SEO | Staten Island SEO | Westchester SEO | NYC SEO
Bronx SEO Services
Contact Us for SEO Services
Request For Proposal
Tell us your marketing goals and we will contact you.


We Know Our Stuff! See Our BBB Webinar