Westchester SEO & Reputation Management
Westchester SEO services brought to your door. SEO Image caters to all local NYC metro area businesses. We will get your business amazing Local SEO results that drive in traffic that converts to sales!
No other Westchester, NY SEO company has our level of brand recognition and comprehensive award-winning services. We have even developed webinars for the BBB of Metro NY and Law.com in-house presentation streamed to 100's of legal writers. That's one reason why our clients typically stay with us for several years. Clients that stick out the first 6 months to 1 year, stay for 2-5 years on average and some for over 10 years.
We cater to the Westchester areas including White Plains, Rockland County, Dobbs Ferry, Rye, Larchmont, Eastchester, Mamaroneck, Pleasantville, Nyack, New Rochelle, Spring Valley, Tarrytown, Yonkers, Hartsdale, Stamford, Scarsdale, Briarcliff Manor, and Bronxville. We provide full-coverage for the NYC metro areas and we are headquartered in convenient Midtown, Manhattan. Our SEO Agency has worked on projects for industry leaders including Canon, Sotheby's, Law.com, Fig & Olive, and GlobalSign (type in "SSL Certificates" and see our work!).
Need help with your brand, corporate image, or online reputation? Our Reputation Management services will promote positive news and information and make sure the world knows of all your accomplishments. We will make your brand be seen the way you know it should be - positively!
Our local SEO services produce fast results. We can get your Westchester or NYC company to the top of the results.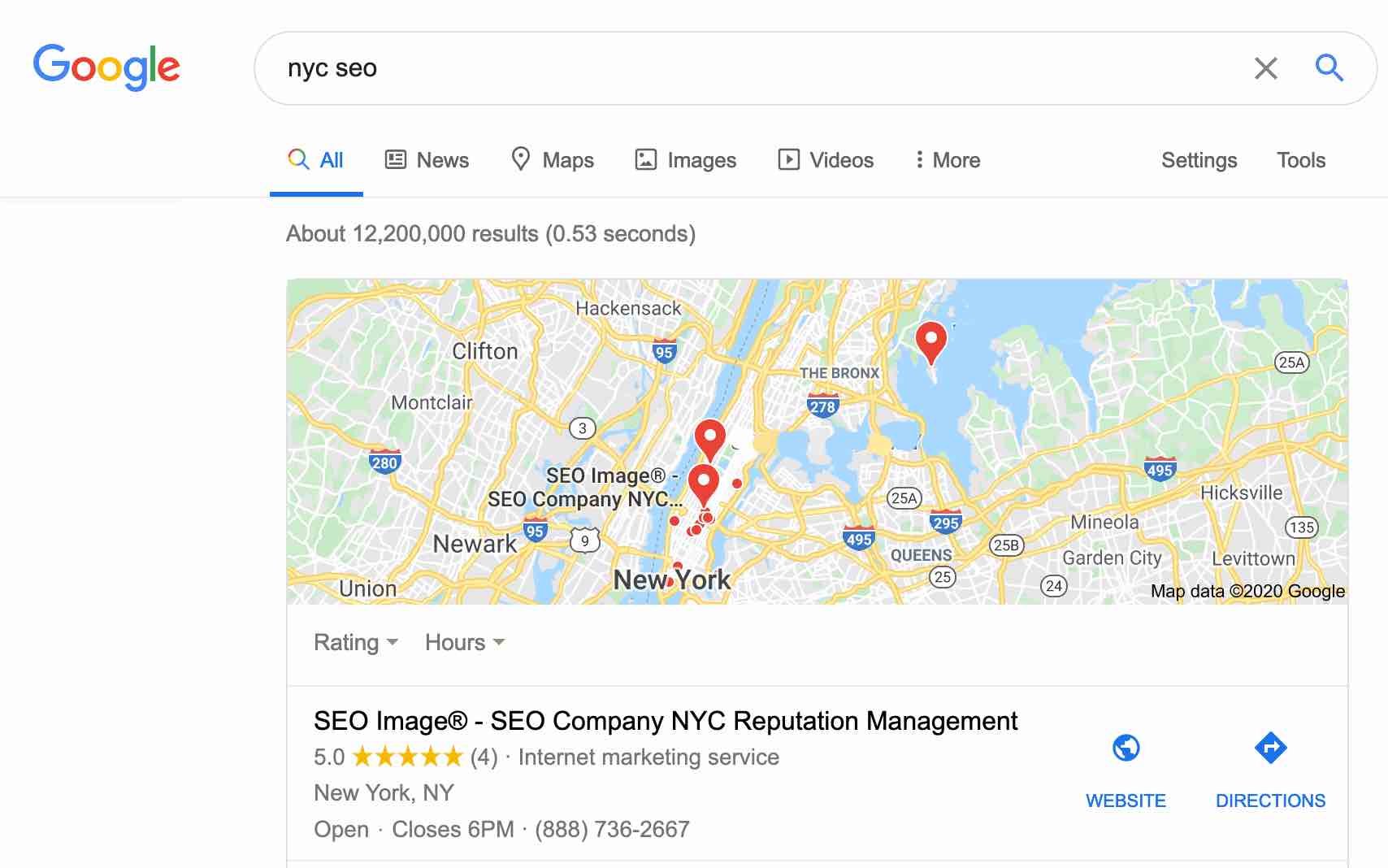 Get the Best Westchester New York SEO Company working to get you success!
Contact Us Today: 888-736-2667
We offer Worldwide and Nationwide SEO and service all The NYC Metro areas.
Manhattan SEO | Brooklyn SEO | Queens SEO | Bronx SEO | Long Island SEO | Staten Island SEO | Westchester SEO | NYC SEO
Westchester SEO Services
Contact Us for SEO Services
Request For Proposal
Tell us your marketing goals and we will contact you.


We Know Our Stuff! See Our BBB Webinar