NYC & Brooklyn SEO & Reputation Management
Our NYC SEO services cater to all local businesses and individuals including All of Manhattan, Brooklyn localities like Dumbo, Bedford Stuyvesant, Park Slope, Boerum Hill, Brooklyn Heights, and Carroll Gardens. SEO Image can get your NYC business amazing Local SEO results.
No other SEO company has received the brand recognition and extensive list of awards that we have since 2002. That's why our clients stay with us for years. Clients that stick out the first 6 months to 1 year, rarely stay for less than 5 years. Our average client stays for years not months!
Catering to the NYC metro areas including Brooklyn and headquartered in Midtown, Manhattan. Our SEO Agency has worked on projects for industry leaders including Canon, Sotheby's, Fig & Olive, and GlobalSign (type in "SSL Certificates" and see our work!).
Looking for reputation management for your business? We get can help achieve positive branding for your business including the Suggested searches, we have strategies to help optimize your entire brand visibility.

We are currently only offering remote zoom or telephone meetings due to Covid19. Rest assured our team is working remotely every day to assure your success!
We get our clients top 10 rankings for even the most competitive local and national keywords. We are a leading SEO Agency and offer high-end SEO services. Specializing in Web Design, SEO, PPC, and Reputation Management, we're a full-service firm that can not only get you rankings, but we can also help you improve your online reputation.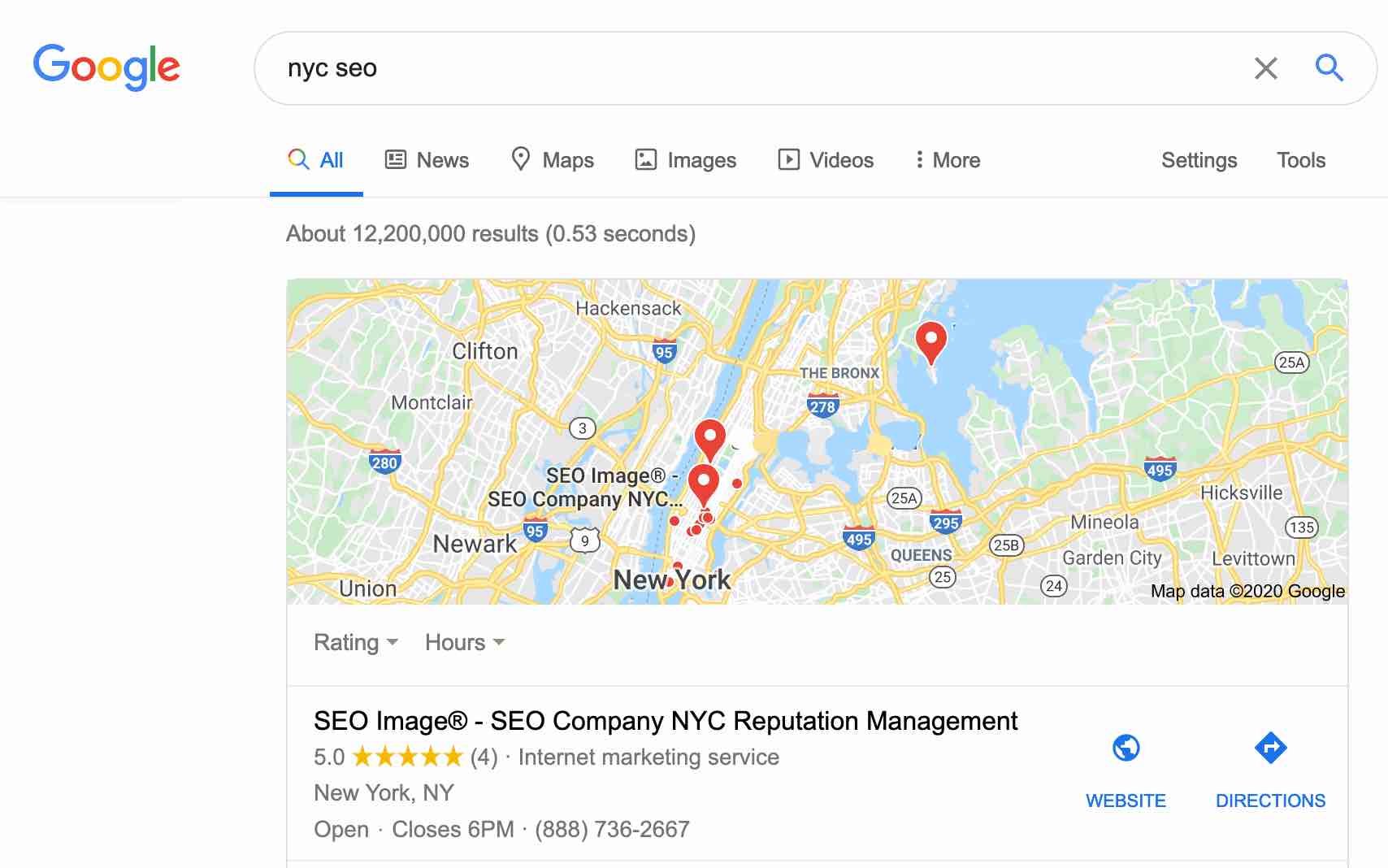 Get the Best NYC SEO Company working for your business success! Contact Us Today: 888-736-2667
We offer Worldwide and Nationwide SEO and service all The NYC Metro areas.
Manhattan SEO | Brooklyn SEO | Queens SEO | Bronx SEO | Long Island SEO | Staten Island SEO | Westchester SEO | NYC SEO
Brooklyn SEO Services
Contact Us for SEO Services
Request For Proposal
Tell us your marketing goals and we will contact you.


We Know Our Stuff! See Our BBB Webinar