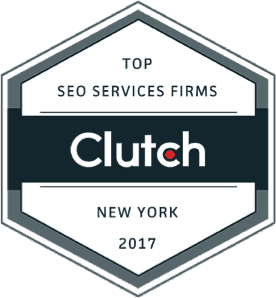 Since 2002, SEO Image has many years of experience helping small, mid, and enterprise level clientele develop strong search engine strategies to build their online presence and improve brand awareness. As demand for SEO services continues to rise, competition has also increased, and a buyer can struggle to effectively identify a reliable and experienced partner in such a crowded marketplace. Fortunately, we have the opportunity to stand apart from the rest through our partnership with Clutch, a ratings and reviews platform and market research firm, based in Washington, D.C. In one of Clutch's regular reports that compiles research on the top performers across their directory, SEO Image is honored to be featured as one of this year's Top SEO Services Firms in New York City!
Once a company creates a profile on the site, they are ranked according to Clutch's proprietary research methodology, which incorporates a variety of factors. Specifically, SEO Image was evaluated according to our reputation in the industry, the caliber of our clientele, as well as our ability to clearly demonstrate our strategies and deliverables. As a result of this research, SEO Image is listed in the NYC SEO Services Firms Leaders Matrix.
As ratings and reviews play an increasingly central role in the consumer journey, Clutch has leveraged this trend for the B2B space. As opposed to a short testimonial, Clutch analysts speak directly with a company's clients to understand the full scope of the services provided by a company, resulting in highly comprehensive reviews.
Moreover, with the reviews published to our profile, SEO Image is able to remain highly accountable to our clients. For this reason, we are grateful to those of our customers who have taken the time to share their experiences. They have provided useful insights that can help SEO Image grow and continuously improve. Below are a few of the positive comments: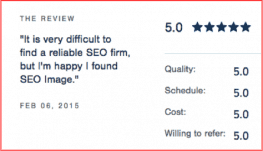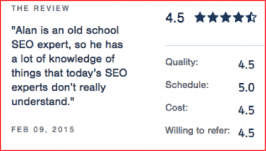 These comments alone make us even more firmly believe that knowledge, reliability, and transparency are central tenants of a strong partnership, and we are excited to have this opportunity provided by Clutch to assure prospective buyers that we prioritize these values and deliver on our promises. Overall, we are looking forward to working with new partners eager to grow their businesses along recognized SEO experts. To learn about the full scope of our service offerings, visit: https://seoimage.com/